The City of Charlotte
Discovering A New Place to Call Home
As you consider all of the reasons "why" you want to relocate to the booming city of Charlotte NC, take a moment and enjoy the excitement of discovering a new city.

Turning points are rare in life and are typically an indication of very exciting things to come! Embrace the opportunity to discover what this charming city has to offer.

As you plan to spend some time exploring the city, remember you have me, your real estate agent as a trusted resource.
Charlotte the Queen City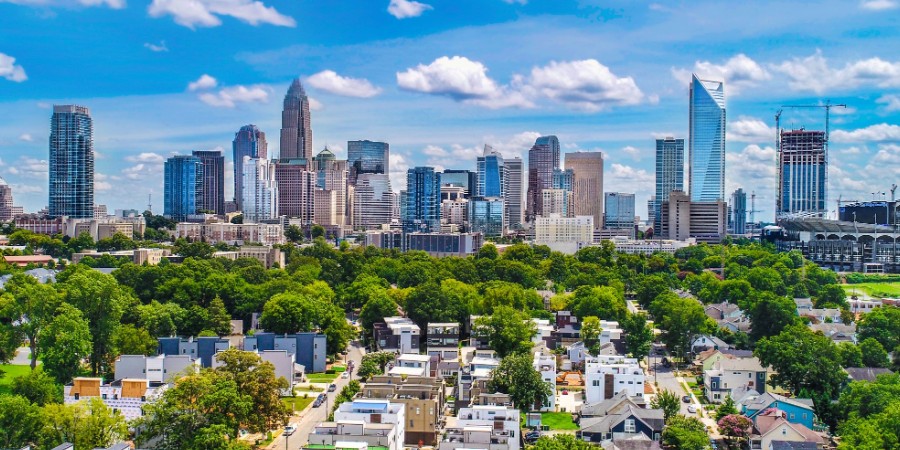 People love to live in Charlotte. Charlotte-Mecklenburg is consistently ranked among the top 10 moving destinations in the United States. Charlotte is the largest city in North Carolina, and it sure has a lot going for it.

The Queen City is full of surprises–from fine dining options and rooftop cocktail bars to 24-hour French pastry shops and a thriving arts scene. Are you a sports enthusiast? How about a history buff? This might be the city for you, too. Before moving to Charlotte, let's get you acquainted with it.


The city of Charlotte caters to every type of budget and taste, these neighborhoods, areas and homes offer modern amenities and a prime location in one of the nation's fastest-growing metropolitan areas.

The maps and descriptions on the links below will provide you with the different sections of Mecklenburg County, including areas within Charlotte's city limits and other towns outside of Charlotte, and within the surrounding counties.



Major Areas in Charlotte:
- Dilworth
- Uptown
- NODA
- Matthews
Click Here to View The Best Neighborhoods In Charlotte !

Charlotte Surrounding Counties
Charlotte is the center of the nation's 18th-largest urban area with more than 7.1 million people residing within 100 miles of Uptown.

As Charlotte has grown and prospered so have nearby cities and counties. While in some respects they blend together as one metro area, in many ways each city and county retains it's distinctive flavor.

The official Charlotte metropolitan area includes the Charlotte–Concord–Gastonia MSA (Cabarrus, Chester, Gaston, Iredell, Lancaster, Lincoln, Mecklenburg, Rowan, Union and York counties).
__________________________________________________________________________________________________________________________________________________________________
Cabarrus County


More than 170,000 people live in Cabarrus, which is just 20 miles northeast of Uptown Charlotte and is easily accessible by I-85. Concord, the county seat, is one of the state's fastest-growing cities, with a population of 71,000. Concord is a major tourist destination with Concord Mills and Lowe's Motor Speedway located just a few miles apart off I-85 exit 49.


Major Cities and Towns in Cabarrus County:
- Concord
- Midland
Gaston County


Just west of Mecklenburg County is Gaston County, known for its history in the textile production and trucking industries. The county celebrates its heritage through a variety of museums, including the Gaston County Museum of Art and History in the original county seat of Dallas, the Schiele Museum of Natural History in Gastonia and the C. Grier Beam Truck Museum in Cherryville. The Daniel Stowe Botanical Garden in Belmont is becoming a major tourist attraction. Gaston County is also home to Belmont Abbey College and the popular holiday tradition of the McAdenville Christmas lights. Each December the village lines its main streets with thousands of colored lights. Visitors come from throughout the region to enjoy the extravaganza.


Major Cities and Towns in Gaston County:
- Gastonia
- Dallas
- Stanley
- Lowell
- Belmont
Iredell County


More than 151,000 people live in Iredell County. More than 26,000 of them live in Statesville, the county city and largest town. The greater Statesville area, at the intersection of I-40 and I-77, is home to a diverse range of industries, including plastics, transportation equipment, metal working and distribution. Mooresville, 30 minutes north of Charlotte, is conveniently near Lake Norman on I-77. Mooresville is home to several NASCAR race teams and related companies and calls itself "Race City, U.S.A."


Major Cities and Towns in Iredell County:
- Troutman
Lancaster County, S.C.


Covering 549 square miles, Lancaster County is 35 miles south of Charlotte. The county, which has an estimated population of more than 70,000, includes Lancaster, Kershaw, Heath Springs and eight townships. The fastest growing area is Indian Land, which is just south of Fort Mill. Andrew Jackson State Park, nine miles north of Lancaster, offers 360 acres of camping, boating, fishing and hiking.


Major Cities and Towns in Lancaster County:

- Lancaster

- Kershaw

- Indian Land

- Spring Dale


Lincoln County


Northwest of Mecklenburg County, also on the shores of Lake Norman, is Lincoln County. Because of its location on the western side of the lake, Lincoln County is becoming a hot spot for those who prefer more secluded lakeside living. The county has a population of about 76,000, with Lincolnton, the county seat and largest town, accounting for 10,000 residents. The town has several industries and many historic structures. It also is home to the Lincoln Theater Guild and the Lincolnton Apple Festival, which draws around 80,000 visitors each year. Denver, located in eastern Lincoln County, rests on the western shores of Lake Norman.

Major Cities and Towns in Lincoln County:

- Lincoln

- Denver

- West Port

- Lowesville


Union County


Agriculture and manufacturing are important industries in the state's fastest growing county, just southeast of Charlotte. Farms producing livestock, corn, soybeans and cotton exist in harmony with plants turning out textiles, electrical equipment and pharmaceutical capsules. Monroe, named for the fifth U.S. president, James Monroe, is home to more than 40,000 of the county's 200,000 residents. Waxhaw, at N.C. 16 and N.C. 75, features numerous antique shops. Weddington, on the edge of Mecklenburg County, has become a prosperous suburb of Charlotte. Wingate University, nationally renowned for its international programs, is in Wingate and draws high-powered visitors thanks to the Jesse Helms Library located there.


Major Cities and Towns in Union County:
- Monroe
- Waxhaw
York County, S.C.


With more than 220,000 people, York County continues to attract newcomers to its South Carolina suburbs. As a result, the city of Rock Hill, with more than 63,000 residents, is now South Carolina's fourth-largest municipality. Just south of the N.C./S.C. border, Fort Mill is the home of Knights Stadium, the 10,000-seat headquarters for the Charlotte Knights, a Triple-A baseball team. With about 10,000 residents, Fort Mill is a high-growth area, particularly with the addition of Baxter Village, which includes single-family homes and condominiums as well as Baxter Town Center & Village Shops, a mixed-use development of parks, shops and restaurants. Opportunities for post-secondary education in York County include Winthrop University and York Technical College, which provides technical training and two year associate degrees. For a different look at education, visit the Museum of York County, which contains one of the largest displays of African animals and arts in the Southeast. Lake Wylie provides York County plenty of water recreation. Tega Cay, a residential community just west of Fort Mill, boasts 27 holes of championship golf and two waterfront parks.


Major Cities and Towns in York County:
- Tega Cay
______________________________________________________________________________________________________________________________________________________________
Education
CMS serves more than 141,000 students in pre-kindergarten through 12th grade. As the 18th largest school district in the country, CMS has 159 schools and more than 18,000 employees. Some facts about CMS include:
Won the Broad Prize for Urban Education in 2011, which is presented annually to four school districts in the country for elevating achievement levels.
Ranks in the top five school districts nationally for the number of National Board Certified (NBC) teachers. This certification is equivalent to the CPA exam for accountants or the bar exam for lawyers and documents a teacher's skills.
Offers nine magnet-school programs in 37 magnet schools. Magnet schools offer students an opportunity to focus on a particular theme or curriculum while receiving the N.C. Standard Course of Study. Any student can apply to any magnet program within CMS, but they must meet the program's eligibility requirements prior to applying and must agree to fulfill program requirements to remain enrolled.
Other standout programs within CMS include Advanced Placement classes, arts education, character education, English as a Second Language, exceptional children, after-school enrichment programs, and a strong emphasis on literacy and science.
North Carolina Charter Schools, Non-Public Schools, Home School
Private (non-public) schools and charter schools make up a significant part of Mecklenburg County's educational landscape. In fact, more than 26,000 students are enrolled in 80 private schools and charter schools in the county. This growing system includes elementary, middle and high schools with various religious affiliations as well as independent institutions. Information on private schools and how to select an independent school is available from the North Carolina Association of Independent Schools or the North Carolina Division of Non-Public Education. A comprehensive list of private and charter schools within Mecklenburg County is available here. For additional information on tuition and enrollment openings, contact individual schools directly.


Colleges and Universities


The city of Charlotte is home to a variety of different colleges and universities.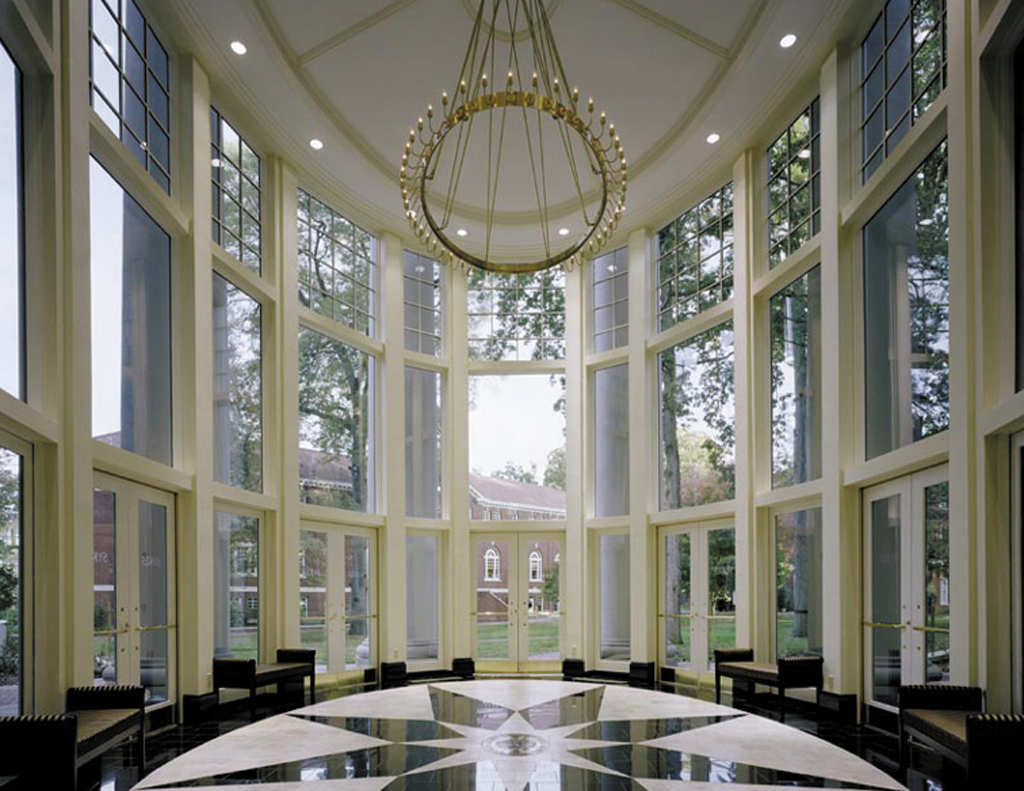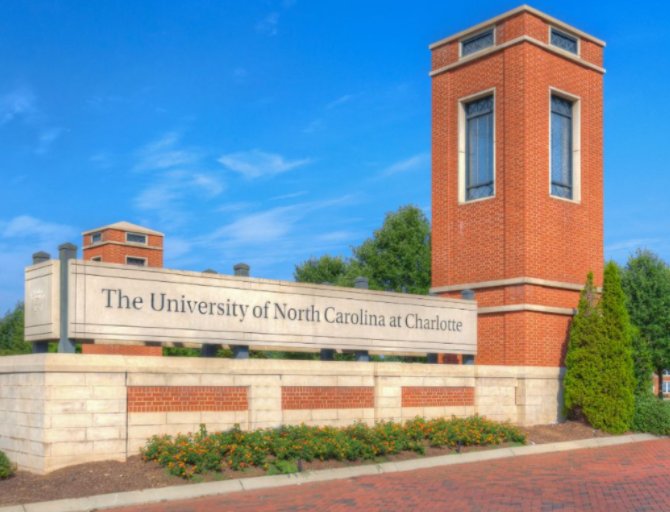 University of North Carolina at Charlotte-UNC Charlotte is the city's largest university. It is located in University City, the northeastern portion of Charlotte, which is also home to University Research Park, a 3,200 acres research and corporate park. With more than 28,000 students, UNC Charlotte is the third largest university in the state system.
Charlotte School of Law-The Charlotte School of Law opened its doors in Charlotte in 2006 and was fully accredited by the American Bar Association in 2011.
Queens University of Charlotte-A private, co-ed, masters-level university, Queens serves undergrad and graduate students in academic programs across the liberal arts and sciences as well as the professional fields of business, communication, nursing, health and education.
Johnson & Wales University-Johnson & Wales University is well known for its culinary arts program, but was first founded as business and hospitality programs. The university is the largest food service educator in the world. JWU is one of the top three hospitality colleges, according to the 2010 rankings released by the American Universities Admissions Program, which ranks American universities according to their international reputation. JWU is home to the 39th largest college of business in the United States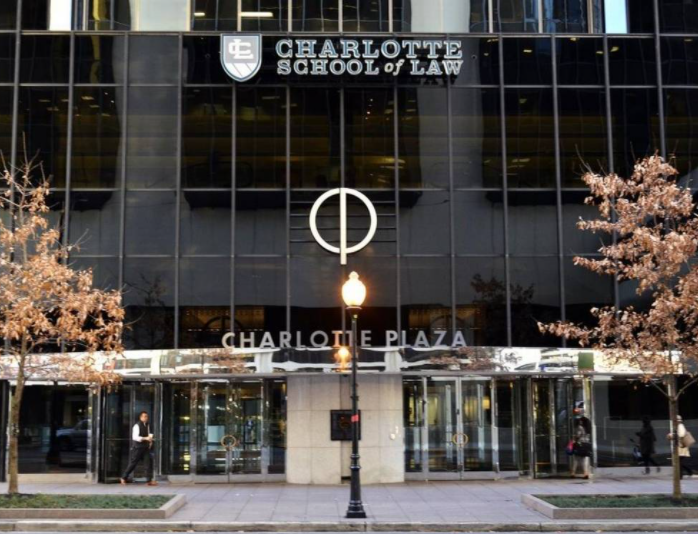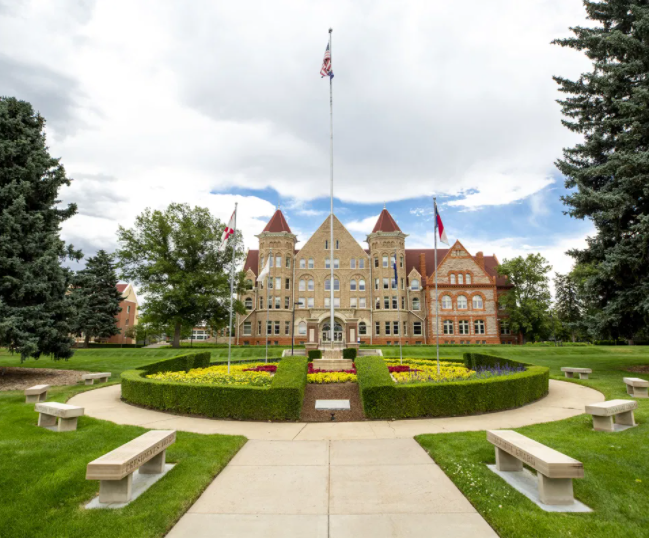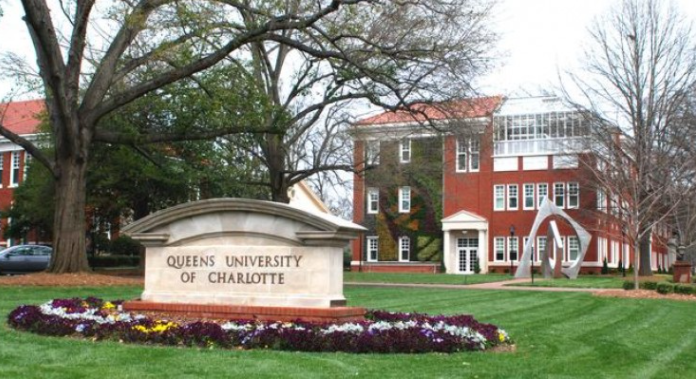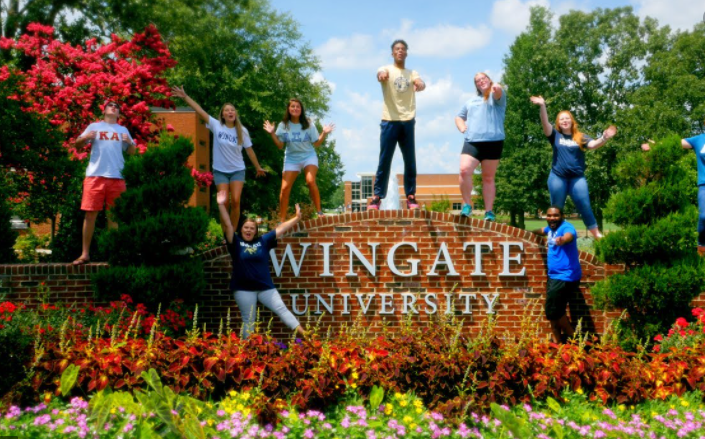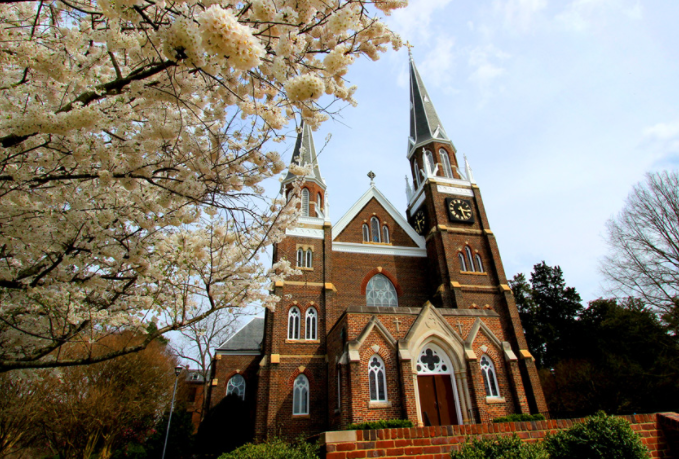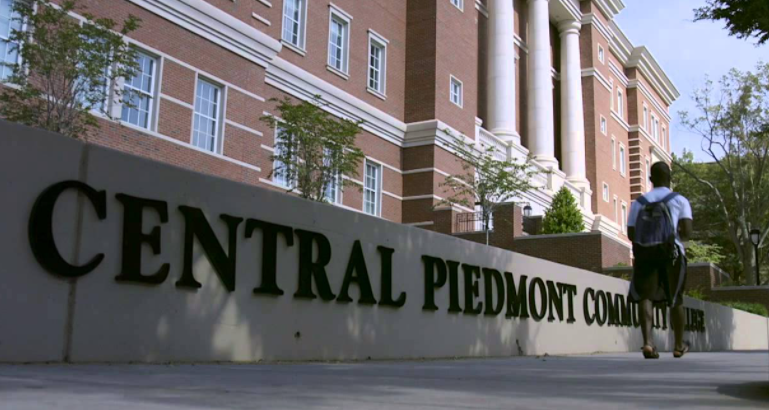 Davidson College-is a private liberal arts college in Davidson, North Carolina with a historic 665-acre main campus and a 110-acre campus, on Lake Norman. The college has graduated 23 Rhodes Scholars
Belmont Abbey College- is a private liberal-arts Catholic college located in Belmont, North Carolina, USA, about 15 miles, west of Uptown Charlotte. It was founded in 1876 by the Benedictine monks of Belmont Abbey. The school is affiliated with the Roman Catholic Church and the Order of Saint Benedict
Wingate University-is an American university based over three campuses in Wingate, Charlotte and Hendersonville, North Carolina. It was founded in 1896. The university offers 35 undergraduate majors, 34 minors, 12 career concentrations and nine pre-professional programs; master's degrees in accounting, business, education, sport management and physician assistant studies; and doctorates in education, pharmacy and physical therapy. Wingate University's main campus is located in Union County, North Carolina on a 400-acre campus 30 miles east of Charlotte.
Central Piedmont Community College-Central Piedmont Community College is the largest community college in the Carolinas, with more than 70,000 students each year and 6 campuses throughout the Charlotte-Mecklenburg region CPCC is part of the statewide North Carolina Community College System.
The NASCAR Technical Institute-NASCAR Technical Institute is located in Mooresville, North Carolina - at the heart of racing country. The school provides course work in engine construction, electrical, fuel and lubrication systems, drive trains, body and chassis fabrication and racing theory principles. Students learn the history and rules and regulations of NASCAR, as well as a Pit Crew training program.
_________________________________________________________________________________________________________________________________________________________
Charlotte Sports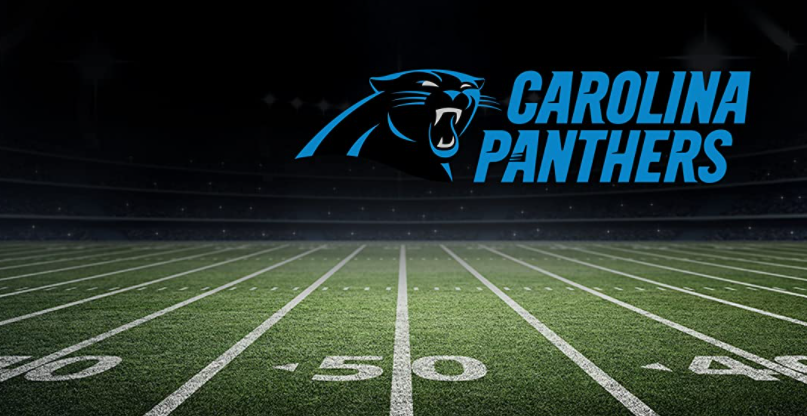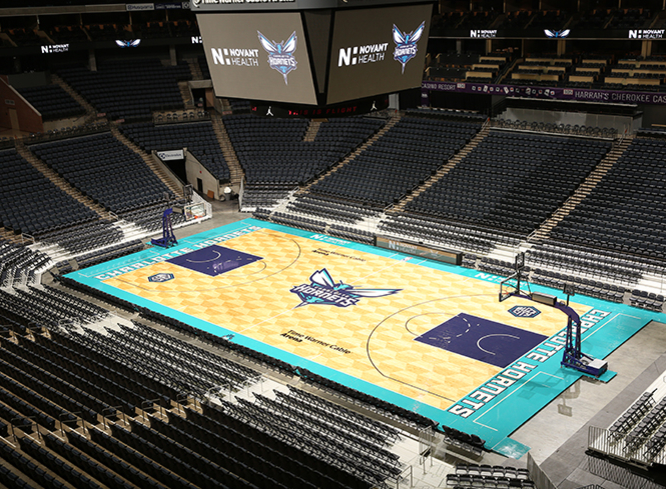 Charlotte is home to two major professional sports franchises: the Carolina Panthers of the NFL and the Charlotte Hornets of the NBA. The Panthers have been located in Charlotte since the team's creation in 1995, and the current Hornets franchise has been located in Charlotte since its creation in 2004. The Panthers play their home games in Bank of America Stadium, while the Hornets play in the Spectrum Center.



Charlotte is represented in ice hockey and baseball at the 'AAA' professional level by the Charlotte Checkers and the Charlotte Knights.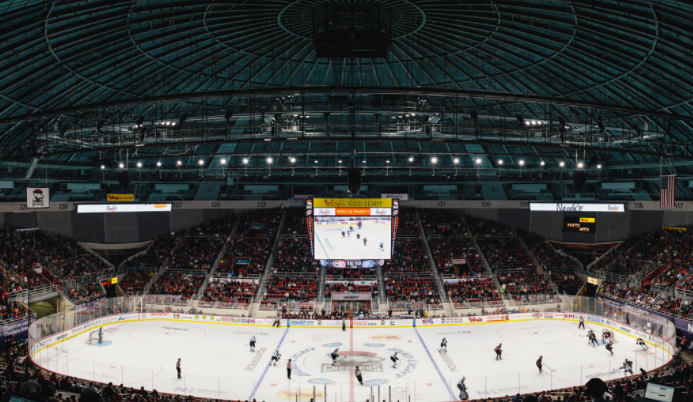 Charlotte Attractions
Featuring the Charlotte Whitewater Center, Nasar Hall of Fame, Chima Steakhouse.
From beautiful green spaces to a diverse selection of museums, tours and restaurants, Charlotte is a fun city to visit year-round. Whether you prefer the hustle and bustle of city life or the peace and quiet of a suburban neighborhood, Charlotte has many attractions available to everyone.

Click Here to see all the fun actives Charlotte has to offer!
Charlotte Area Transit System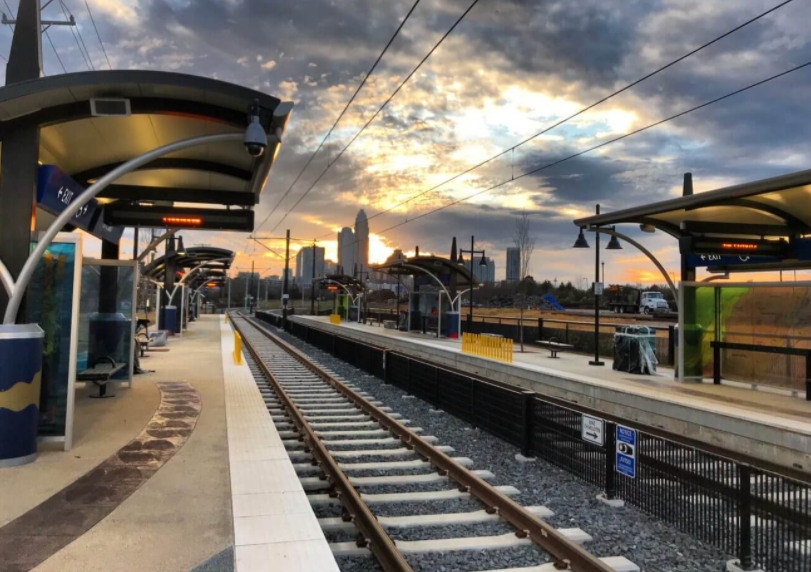 As quickly as Charlotte has grown, so has the area's public transportation provider, the Charlotte Area Transit System (CATS). CATS serves a six-county region with daily services while also advancing regional transit planning. Serving more than 23 million trips each year, CATS operates bus and light rail, as well as services for the disabled. All CATS vehicles are handicap accessible and contain bicycle storage.
The Charlotte Transportation Center, located near the Spectrum Center in uptown Charlotte, serves as the main hub for all radial bus routes and the LYNX Blue Line light rail line. The LYNX Blue Line opened in 2007 as the region's first light rail service. Running adjacent to South Boulevard, the line runs from the city center to Interstate 485 in the southern part of Mecklenburg County. Its 15 stations vary from walk-up stations to park-and-ride stations with space for as many as 1,100 vehicles. Running every 10 minutes in peak periods, LYNX offers a consistent trip time from the farthest station to the city center. The Blue Line is currently being extended 9.3 miles to northeast Charlotte, terminating at UNC Charlotte. When the line is completed in 2017, the vibrant neighborhoods of South End, Uptown, NoDa and University City will be connected like never before.
Ready to Call Charlotte Your New Home? Contact us and we will help you get started.